Summer Edition: Hydrate, Calibrate, Celebrate

It's funny how much effort and accomplishment can be completely overlooked if we don't actively dedicate the time for introspection and review. Normally, that is the lesson of Mercury Retrograde. Thankfully, since I don't journal, I am able to analyze, review, and share with you in this format. Also, Mercury goes direct today at 6pm. ;)

Well Summer Solstice was Sunday, and the 21st was yesterday, so we are officially in SUMMER 2021. So what does that mean for you?

Happy Pride, Happy Juneteenth, and Happy Father's Day.

For the market, it generally means more activity in most sectors, more competition, and less negotiability. That doesn't mean you can't get a "deal," it simply means you need to look where the deals are, rather than lament the lack of deals in the same place where everybody is looking.

I say this a lot, but NYC is comprised of many submarkets, based on location, property type, building style, apartment size, floor, and price point.

The city is not painted with one brush stroke, and while simplification makes for readable headlines, it rarely applies directly to the majority of situations, unless your personal property search aligns perfectly with city averages in terms of price, centrality (in terms of commute to work), and product that is neither brand new or in outdated/estate condition.

Calibrating your criteria to align with your needs versus your wants, could easily reveal deals that would have been overlooked were you to search with parameters defined by luxury marketing, media reports, and movies.
Respectfully speaking, what we need is generally more telling and personal than what we want. Additionally, the $ cost of prioritized wishlist items may ultimately erode at the potential profit at exit. Convenience comes at a premium, and conservatism, in terms of finishes and luxury consumption, actually protects profit.

With that being said, everyone has an established level of luxury that they don't want to do without-- laundry, dishwasher, elevator-- to name a few. Just make sure to consider the difference between the functional luxury of a factory model and the cost and relative resale value of the fully upgraded and customized model.
ALSO. For the Record.
I am perfectly happy to assist you in purchasing the real estate equivalent of a fully customized Bentley and it actually will STILL be negotiable.
Live BRIGHTER!
Peter-Charles Bright
petercharles.bright@corcoran.com
347 873 0616
LAST WEEK'S STATS. CORCORAN MARKET RESEARCH.
Professional athletes watch videotape of themselves and work on their weaknesses, with the help of coaches and trainers. Buyers and Sellers go into the market with no highlight reel, and often limited statistics on their side, except for general price per square foot metrics and "asking" stats visible on Streeteasy.
Once you've identified your submarket, inclusive of property type, it is important to understand how that market is moving, outside of the handful of properties you've saved to a folder on a shopping site. As your broker, we can review how the market is moving and adjust your strategy or expectations based on relative supply, demand, and volatility.
Brooklyn on top. Manhattan below. Keeping an eye on this type of performance is a great calibration tool.
145 contracts were reported signed last week,
up 7%
versus the previous week.
By product type,
condo sales rose 23% versus last week while co-op contract activity declined 13% week-over-week
By price range,
contracts signed between $1M and $2M and over $3M saw notable week-over-week increases in activity
Contract activity
has increased annually for 38 of the last 41 weeks dating back to Labor Day and has risen annually for fifteen consecutive weeks












342 contracts were reported signed last week, down a minimal 3% versus the previous week
Despite the small weekly dip, this was the strongest third week of June on record for signed contracts
Moreover, at 29 contracts signed, the $5M+ market had its best week in more than a month

Sales have risen on a yearly basis for 37 consecutive weeks, a cumulative annual increase of 110%
JUST CLOSED:
360 Macon. $2.25M
2 Family Townhome
Stuyvesant Heights.
Buyer first mentioned being in the market for a townhouse, I believe in 2018, although casual talks began in 2014.

The actual "in the streets" search started in 2020. Fell in love with one 2 fam, which was owned by a fund that hadn't legally installed the rear deck, wasn't open to negotiation, and ultimately went with an offer they neglected to tell us about because they thought that ship had sailed.

Then got far along on another 2 fam, looked great, but something was off. Bringing in an inspector and GC let us know that while we wouldn't be able to confirm any potential problems until they happened without opening up the walls, the seller's unwillingness to certify the rear deck, again, ultimately led us to walk away.

Fast forward, we see this house, layout makes sense. Deck is permitted. Price recently reduced. Kicked the tires, hired inspector, ultimately signed contract. Yadda yadda yadda. Closed.

I couldn't honestly estimate the amount of pages of communication on whatsapp, text, and email, not to mention in person conversation that was necessary to walk the path from interested party to legal owner.

I will tell you that almost none of the experience that comes from executing a 2 fam deal in a Landmarked segment of a neighborhood is on the State Licensure test. Nor is it summarized on reality tv. It takes doing to learn.

Congrats to the new owners. Thanks for your unwavering faith, trust, and (patience). Thanks to the inspector, GC, attorney, and seller's agents. It definitely takes teamwork to make the dream work.

So that's it for this edition of the Brighter Report. It's summer. No heavy meals. Except bbq. ;)
Just toured 1 Clinton St in BK today. All of the 1 beds are sold, but there are a handful of 2 beds in the 1.5M range, some 3 beds in 2.5M range. not to mention 4 beds and duplex penthouses. I have full access to what is available in the building, and know how negotiable it is. ;)

I will have more of a write up/lead in by the next Brighter Report, which may just be accompanied by the launch of my new web portal! Pls click the image above to learn more about the project, but pls do schedule any appointments through me.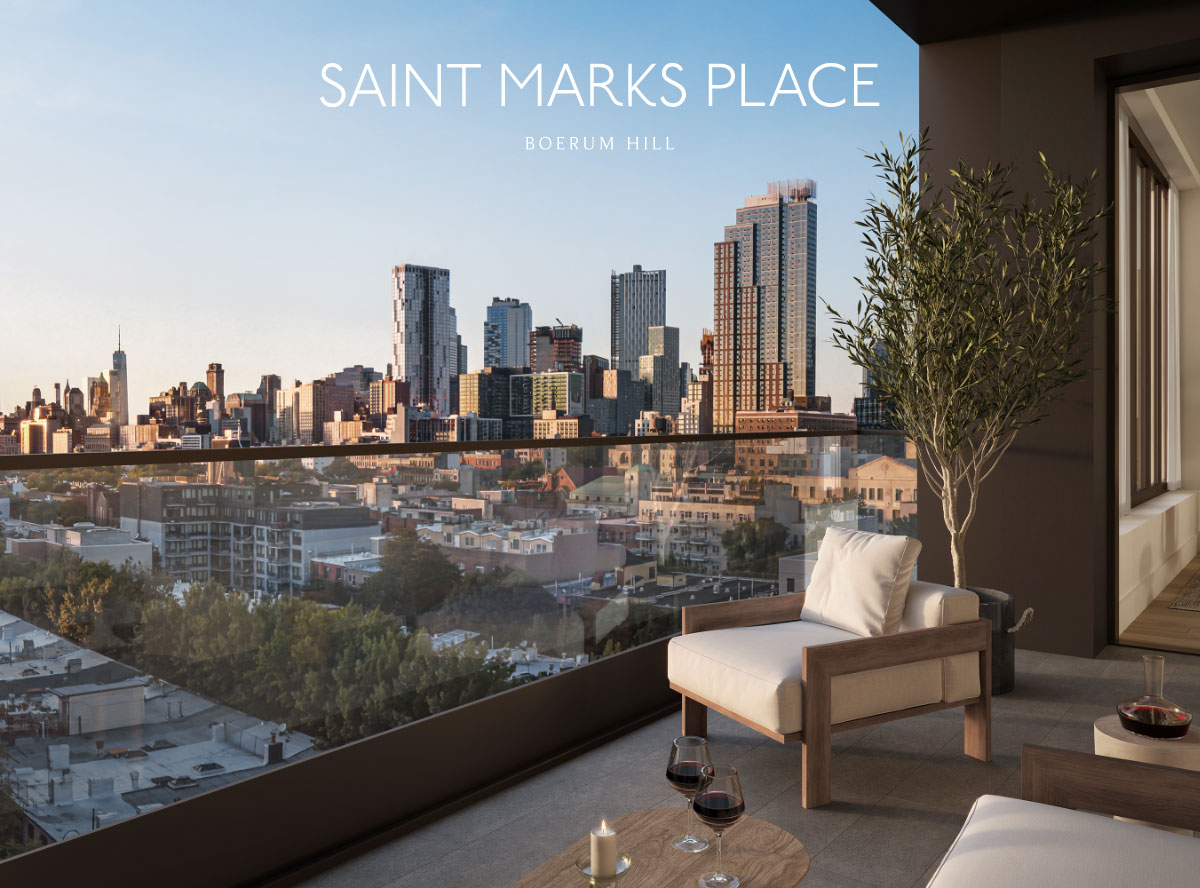 I also plan to tour a new development n the next week or so. SAINT MARKS PLACE in Boerum Hill. The sales office called me personally and invited me for a tour. I can't say that's happened before. Maybe I'll get a new suit?
Finally, pls allow me to introduce you to my most important new development:
Inaya Ekdahl Bright
Mom is healthy, Big sister is adjusting positively, and daddy is excited.
Inaya sleeps well, eats like a pro, and everybody is getting sufficient rest.
LIVE BRIGHTER!
347 873 0616


This renovated 1 bed is located on arguably one of the best blocks in Gramercy. Beautiful treelined streets filled with stately architecture await you just outside your front door, and a short strip of accessible entertainment that is at once ultra local and exceptionally cosmopolitan invites you to explore and enjoy..




The property is a 3 min walk to Gramercy Park, 7 minutes to Union Square Park, and 9 mins to Madison Square Park. Many of the local watering holes and restaurants are still active, Pete's Tavern, L'Express, Casa Mono, and Barbounia to name a few. Multiple options abound less than 10 minutes from home, and your central location affords for ease of commute to visit friends.
How can I help you?
Rent, Sell, Buy, Invest.

Areas Served.
All Manhattan.
All Brooklyn: accessible by train, 1 fare zones.

Property Types:
Rentals: Doorman, Walkup, Elevator, Loft, Townhouse
Sales: Condo, Coop, Condop, Townhouse/Brownstone
Commercial: Office Leasing, Retail Leasing, Investment Sales