"The best hindsight is foresight."
This is 2020. #BRIGHTER
Jeez. It's been a long time. Shouldn't have left you. Without a Brighter Report to step to...

Now with the holidays behind us, (sorry I didn't want to clog your inboxes with e-cards, you know I luv ya)

Allow me to wish you a Happy 2020 and provide you with the foresight to make your hindsight alright.

After the break please indulge a brief pictorial recap of Q4 2019 before I get into 2020. For those who prefer text to photos.

A bit about me:
I'm 40, a father, husband, native New Yorker, Born Brooklynite.
Prep for Prep, Buckley, Exeter, Harvard Alum.

I do residential and commercial, rentals and sales.
Now in my 16th year of real estate.
I work primarily on referrals from past colleagues, clients, and even co-brokers!
I personalize searches and interpret market trends to source value.
I also recommend visiting both Amsterdam and Stockholm, weather was about the same as NYC in December.
And for those who like a table of contents.
I'm gonna pretend like I didn't ramble on and then come back and put this in after.
BRIGHT BYTES: Rentals
BRIGHT BYTES: Sales
Favorite Listings
Upcoming Listings
September:
Leased: triplex penthouse to a private company looking to create an immersive presentation environment.
Needed: Semi- furnished, Private, and Centrally Located. Contacted Wednesday, Identified by Thursday, Visited Friday. Signed Monday.
October:
Turned 40 #Milestone #DadLife #PizzaIsLife #Courvoisier
Leased: Storefront in Tribeca (Tenant Rep)
Past Resi Customer tapped me to help find a home for his e-commerce business.
Managed to find more square footage than expressly desired in a superior location, on budget.
Lesson Learned: Running an office/retail search is very similar to residential, except I'm looking for a home for a business. With 2 offices and 2 retail spaces under my belt, I'm supremely confident in my abilities. #surprise
Please reach out if looking for office/retail space.
No deal flow. In these streets with buyers. In talks with short term relocation client.
Sometimes this happens, deals fall apart. What looks like quick stir-fry becomes slow stew and then.

December:
Closed on New Construction Condo after over a YEAR in contract. Some of you may know these guys... The 'Spoons come to Harlem!
This was a special opportunity to help my High School dorm head and his wife look for a home in NYC. I look forward to visiting, chatting, and working on some exciting new opportunities in the corridor!

Also December:
Entered Contract on New Development Condo in Gramercy. $2.79M

The buyer was referred by the landlord's agent on the Tribeca Storefront. Nice vote of confidence for the Kid (40-year-old Kid).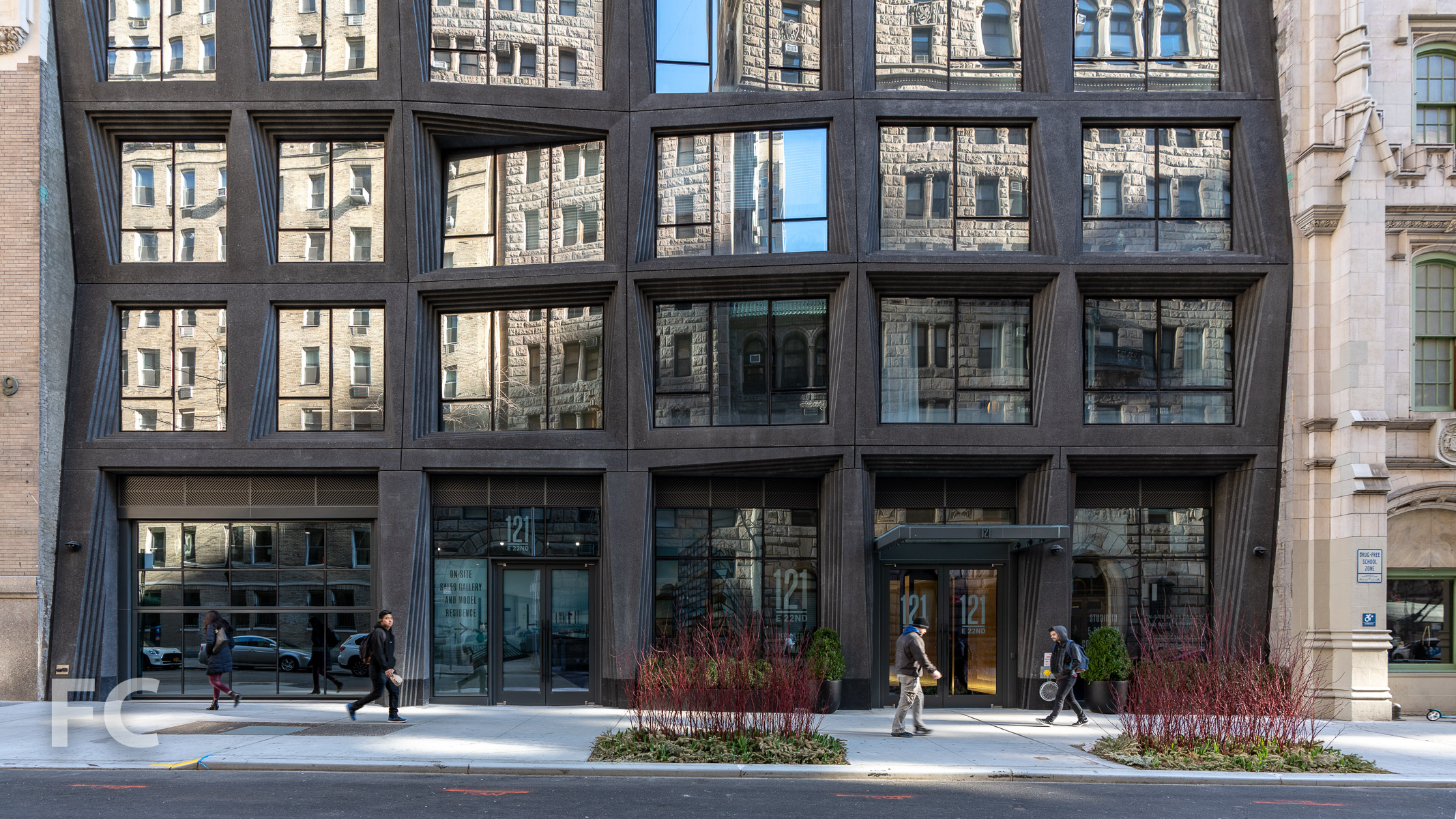 We saw probably 17 units together before finding this deal. Solid New Construction, proven Developer, amazing amenities package.
Holiday in Amsterdam/Stockholm.
Back before the ball dropped.
Contract Signed. East Village Duplex,
$2.325M

Past rental client, referred by another past rental client. Ordering an inspection before signing contracts revealed some flaws. Negotiated based on market value and built remedy of flaws into the contract.
Sounds simple but, client to Broker to Attorney communication (times 2) can sometimes lead to misunderstandings.
Brought everybody together on the same page to clarify concerns and draft language for a resolution.

Introduced Inari to Exeter at Regional Alumni Event, Cipriani 42nd Street.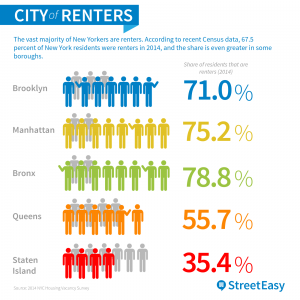 The vast majority of NYC rents. Working with rental clients is how I learned the difference between product type, landlords, finishes, amenities, and locations. Things have changed in 16 years, and i'm not only talking about neighborhood development.

Smartphones, Tinder, and Streeteasy have changed the way people interface with real estate, creating a 'swipe right" mentality combined with 24/7 access that doesn't always sync with offline reality. Sometimes what you truly want doesn't exist where you want it to be. That is generally where I come in, by decoding and translating expressed needs into experienced reality. Yes. Alchemy.

With the average price of an apt in Manhattan being $1.83M, it's no wonder why most people rent.
Keep in mind average includes many multi-million dollar units. As you can see the median is closer to 700k,
click for full article
.
Listen
, I rent! The difference is that years ago there weren't many rental buildings that rivaled the amenities of condo-quality. And there weren't as many pure investors and sponsors renting out condo units for multi-year leases.
While the "net rent" "two months free on a 14-month lease" may seem like a trick and a trap, it seems like there is always a slightly newer development with a similar promotion if you want to upgrade in a similar location. Bottom Line while ownership has gotten more elusive for many, renting has become much more attractive. No, not cheap, attractive.
We moved 2 blocks away from where we rented for 6 years once we had our daughter. Yes it would have been nice to buy a 12-1500sf 2 bedroom, but in Williamsburg that is minimum $1300psf for the type of unit we like... so $1.56-1.95M, and
the way my bank account is set up
, that was not an option.
By leasing on the Winter schedule, and signing before the MTA announced the L train would remain open, we ended up getting 3 months free, and a sticker rent that is roughly 25% under market.
When our 18 month lease is up, we will compare to market options, and lobby for the same rent with a nominal increase. If we don't get it, we will have to either cough up that 25% discount, or scour the neighborhood for a comparable deal.
NB: If you can get a rent stabilized apartment with a little bit of room in the waist, then you can easily stay put for 5+ years. doorman or walkup. Real Estate is a great investment, but there is nothing wrong with renting your home, and investing your money elsewhere.
Yes, I know i'm an agent and I make more commission on sales, but this is NYC. Happy to help you find a rental whether you are temporarily relocating or looking to establish roots.
Even for those of you looking at "cookie cutter" luxury buildings, you can still find rent stabilized units, and using a broker, paid by the landlord, can help you keep track of and differentiate between all of the listings you are seeing. May even save you some arguments with your significant other.
Every deal has a story, beyond the cast of characters and the subject property. Buyer, Banker, Broker, Attorney, Developer/Seller, sometimes tenant in place. There is so much more than just selecting one out of a hundred options for your home. Some things to consider when buying and selling.


BUYERS

New Dev: There is tons of inventory, unsold, shadow (unlisted), and future (not yet completed). With that being said, a developer is "losing money" every day that unsold units remain on the project. While price is the first thing buyers think to negotiate, it is the least likely to be reduced with new dev. Focus instead on the 3C's, read this very fast so that you get confused and continue to rely on me.
Closing Costs: Stamps Tax, Mansion Tax, Working Capital Contribution, and Sponsor's Attorney fee.
Concessions: Layout Modification, Fixture Upgrade, Storage, Parking, Common Charges. CEMA.
*NB While it is awesome to be the first person in an apartment, being among the first buyers to close in a new development will generally lead to delays.
If possible, choose a development that has been on market for over a year, this doesn't mean it is tainted, could just mean that it was priced for yesterday's market.
The price will likely be corrected over a years time and the TCO, tax lots, everything else will be sorted as well, keeping you within the expected 45-90 day closing window.
Re-Sale: Price is more negotiable here. Keep in mind that the exemption for capital gains tax is 250k for a single owner and 500k for a couple. If your offer is within this profit window, you are less likely to get a reduction in price.
A Comparative Market Analysis of closed and listed properties, paying special attention to pricing trends and Days on the Market for listed properties is the best justification for an offer. Discounts of over 10% generally mean that the property was inappropriately priced, likely due to a mistimed entry to the market.
With individual sellers timing, emotion, and fatigue can make more of a difference. While the initial inclination could be to shoot for the moon in pricing, over time the urge could be to avoid double mortgage/maintenance payments and cut losses while maximizing profit. That, my friends, is the sweet spot.
Every now and again, I will run into a property, either in person or online, that isn't a great fit for the customer I am searching for but looks like a great home for the right buyer. (These are not my listings, I would represent you as a buyer broker, if interested.)

I am currently searching for a 2 bed under $1.7M in Park Slope
PRIME within 3 blocks of the park.

While Prospect Park West isn't Central Park West similar logic applies.
The majority of housing stock for sale consists of townhouse floorthrus or prewar apartments. Turnover is low and Demand is high.

In Prospect Heights however, you have this condo 3 bed 2 bath Penthouse with 2 outdoor spaces asking $1.799M.

Also this 1600+sf 3 bed 2 bath coop.
Across from Brooklyn Museum. $1.688M
While the property could benefit from a more contemporary update, it boasts great value at roughly $1000psf in one of the most prime locations in Brooklyn. Assuming $/sf is a priority to turnkey modernity, this is a steal. Also, you can update the bathroom and kitchen and still be under budget as compared to a modern condo equivalent.

Target:Townhouse $2-2.5M Prospect Heights/Park Slope.

If a floor through unit in Park Slope is selling for $1.2-1.8M then you're gonna have a tough time finding a full townhouse for $2-2.5M, and if you do, you will need to beat cash buyers off with a stick, and then pour 4-500k into a gut reno.

I bumped into this diamond in the rough 1 block from the Q train. 2 family Brownstone. 2295sf with additional 2200sf of FAR (air rights) and 1300sf back yard asking 2.385M. This needs updating, but i've seen shells sell for more money. Quality Piece!
So you can see that, for the most part, Prospect Heights is less expensive than Prime Park Slope. Well PLG and Crown Heights are even more "affordable," and while Bed Stuy is comparable in price, you can get 2700+sf of condo quality renovations in a single, two or 3 family. I can pull tons of examples, but then you won't email me. :)

I live in Williamsburg and I grew up in Crown Heights.

I gotta say I have been spoiled by the convenience of Williamsburg, from having 722 restaurants and bars to the relatively quick commute to the city. But i'm also not in the market to buy $2-3M property.

As I mentioned earlier, I rent. If I were to buy my apt it would cost roughly $1.5M. $100k borrowed roughly translates to $500 in monthly payments. $1M corroborates to $5k in mortgage.

So if I were searching for a $1.5M condo, but open to having rental income, I could search up to $2.5M if there were 2 floorthru apts (estimate) or up to $2.2M if it were let's say a double duplex, where I could rent a unit out for $3500.

Or for $2.25-2.5M I could buy the exact apartment I want, unfortunately with no rental income.

YAAASSSS!!! Loft Sexy. $2.55M, Northside Williamsburg 1920sf!!!
Southside Penthouse with Williamsburg Bridge View
$2.25M 1690sf

Southside Condo Beast with 2 Pools
4 bed 4.5 bath 2557sf $2.4M
The majority of my business is buy side tenant representative work. I scour the market for listings that meet my customers' criteria and negotiate the best deal possible.

This only empowers me as a listing agent, when it comes to appropriate pricing, buyer psychology, and timing. So while I rarely list, I expect this one to fly.


DOWNTOWN BKLYN CONDO, 667SF, $700K
LAUNCHING IN MARCH

So much has happened in this corridor in the past 5 years. From Target to Trader Joe's, Alamo DraftHouse Cinemas and Century 21.
#citypointmall
#citypointwiki

For the Industrial Loft Lover in search of a mid sized building with a short commute to the city, this is it. Oversized casement windows. High ceilings, hardwood floors exposed HVAC ducts and pipes are some of the many industrial details throughout this unit. The modern kitchen includes stainless steel appliances and there is a full sized washer/dryer in-unit.
Amenities in this elevator building include a fully equipped gym, bike room, roof deck, laundry room and virtual doorman. Transportation couldn't be easier as you are moments from multiple train lines - Dekalb Avenue (B,Q, R), Jay Street Borough Hall (A,C,F,R) and Hoyt Street (2, 3).

Thankfully, the lack of quality supply at this price point, this close to the city, should make for a short time on market. There are hi rise condos at this price, prewar studios, postwar condos in multi building complexes, but not many industrial lofts.

Please contact me for more details.
Petercharles@kwnyc.com
Well, if you want to buy true investment property, you could buy a starter home outside of NYC, in an area where salaries are not as high, there isn't a ton of "luxury" rental product, or there is a microeconomy of transient workers, students, or tourists.

Buying Multifamily in the Boroughs Is a Great Option

To stay under 1M you need to be in areas with limited Thai Restaurants, Beer Gardens, Curated Vintage/Consignment stores and Artisanal Cafe's.

Disruptive Country Home

You could buy a house within an hour of the city, rent it on a yearly basis, or flex some design/marketing skill and lease it as a mercenary country house. A place where City Folk can buy some meat, bring some alcohol, and unwind a bit (with Netflix, Spotify, and hopefully a pool). This is my favorite.

I love the idea of renting the apartment I like and can afford in the city, and owning a "country home" that I have access to whenever I want, but realistically will only use a handful of times a year, that I can rent to similar NYCers when they get that thirst for nature, chlorinated pools, and "authentic" farm to table dining in a suburban setting.

Out-of-State Investment

There are also luxury properties in other cities like Miami and Austin, that are much more affordable, and may even allow you to AirBNB your unit or have it professionally managed and leased.
BUYERS
In short, it is still a good time to buy, if that is your prerogative, indecision and shifting attitudes towards homeownership are making it easier to purchase a home you like, so long as you are not being unrealistic with expected quality.
Hit me up
and I will guide you to the best possible deal on the market for your budget and search parameters.
RENTERS
Whether you are looking for w/d, d/w convenience, or doorman/gym/roof deck luxury, while the cost of rent is high, it is relatively cheaper than ownership, with more flexibility.

I rent. And barring an extra/unexpected $250k and a sudden interest in learning to drive, I will probably continue to do so.

Being creative in scope can yield new opportunities for investment in personal development, entrepreneurship, and more affordable markets or platforms for fractional ownership.

INVESTORS
On a global/cosmopolitan scale, NYC is still relatively inexpensive for everything the city has to offer. Think London, Paris, Shanghai, Singapore, Dubai, etc.
If your target renter is looking to spend 5-8k a month, you can still find property in Manhattan, BK, and LIC. Think 35+ single or with family would rather pay a premium for a quality product that is luxe but not cookie cutter.
If you are looking to buy a multifamily, live in a unit, and rent out 1-3 to defray/offset your mortgage. Still possible between 1M and 2M.
If you are looking to buy a vacation property or self-managed short-term rentals, this is more complicated.
Contact me
.
Follow me on IG @BRIGHTERBROKER
Look for new updates to the website, and a new holistic approach to the way you as newsletter enthusiasts can interact with and continue to advocate for the BRIGHTER Brand.

UNTIL NEXT TIME.
#LIVEBRIGHTER
How can I help you?
Buyers: 150k-15M.
Sellers: 500k-5M.
Renters: 1800-18k per month.

Areas Served.
All Manhattan.
All Brooklyn: accessible by train, 1 fare zones.
Queens: LIC/Astoria, Forest Hills, Jackson Heights
Bronx: accessible by train, 1 fare zones.

Property Types:
Rentals: Doorman, Walkup, Elevator, Loft, Townhouse
Sales: Condo, Coop, Condop, Townhouse/Brownstone
Commercial: Office Leasing, Retail Leasing, Investment Sales