RIVERS, TREES, AND DIVERSITY OF PRODUCT INVENTORY
So my new aim is to get 2 of these out per month, so I'm gonna take a break from doing searches for rental comps in Bed Stuy and Fort Greene, coops with unlimited subletting clauses in Downtown Manhattan, No Fee Rentals in Queens, Townhouse comp searches in Bed Stuy, condo/2fam searches in Bed Stuy and condo searches in East Village for a bit and crank this badboy out. Youuuuu. Right. You. I'm going to start reaching out to individual readers to see how I can help you, or at least engage a bit more than this newsletter format, because in times like this, everybody needs a trustworthy guide or personal luck dragon.
Oh yes, the world is still falling apart, but for those of us that can control the walled perimeter that encloses our lives, real estate can be soothing. And I'd love to help you rent, buy, or sell your piece of NYC, or anywhere Keller Williams has offices.
17 countries All states. Most agents in the world! Whaddup NICE (France).

OK. The lead in. August. Whoa, who knew August was such a hodge podge of mensual origination myth. First it was Sextilis and had 29 months and was the 6th month, then became the 8th month and gained an extra 2 days, and finally got a name change. Maybe that's why the market is so hard to read right now.
Talk about entanglement! No shade to the Fresh Prince. Just worked for the triple dive metaphor. That and I had a coffee with hot chocolate and an espresso before a pitch at 3:45pm, and I'm writing at 11:45pm!
Now for the squiggly lights. Quantum entanglement. Click pic for link to article. Text for link to Wikipedia. It's dense. I like Quantum Physics, it's like Science Magical Realismo. #Almodovar #Einstein #selfdeterminism
Anyway, how is this relevant to real estate?
Quantum entanglement is a physical phenomenon that occurs when a pair or group of particles is generated, interact, or share spatial proximity in a way such that the quantum state of each particle of the pair or group cannot be described independently of the state of the others, including when the particles are separated by a large distance. The topic of quantum entanglement is at the heart of the disparity between classical and quantum physics: entanglement is a primary feature of quantum mechanics lacking in classical mechanics.
Wait What? Translation and Correlation: This market is all over the place. Like a chaotic river, wide and deep, the current flows in all directions and seemingly unconnected units are inextricably linked, yet when searching only on one level unexplicably so. HUH? The river hosts many ecosystems that recycles and feeds multiple hosts and organisms so long as some sort of organic balance is maintained.
Ok. Super Plain English. In some sectors it's a buyer's market, too much inventory or too little demand means you can come in and take advantage of the all time low mortgage rates and get yourself a nice coop that will let you sublet, maybe, after 2 years of occupancy. And it's possible under 500k... heck, possible under 400k even.
At the same time, we are experiencing limited supply due to the fact that many potential sellers are experiencing financial hardship and unsure of whether they would qualify for a mortgage given their new fin stats, or generally cautious sellers opting to wait for more clarity before listing.
So a condo two blocks away from the same 500k coop could be listed for 500k and go above asking in less than a month, because people are spooked by coops (and commitment) and want to be able to downgrade their home to a passive investment as soon as they fall out of love with the city (again), likely to return in 12-18 months because umm Armonk?.
I'm not sure of the metric of buyers to available property at every price point, but let's say 5 offers for quality property, which I have recently experienced, means 4 jilted buyers need to reevaluate their priorities, their war chest, or explicitly quantify their predilection for this specific moment in time.
So, yeah, money is cheap, if your financial situation hasn't changed, but the 500k-900k market is fast water. You definitely need to be recently preapproved and prepared to put your best foot forward.
Investment Condo vs Lux Hi Rise Concessions
Investment Condo vs Lux Hi-Rise Concessions
Which won is the condo, which is the rental? Which rents 4 cheaper?
Take it to LIC/Astoria and say Fort Greene, where you have doorman elevator rentals offering 2-3 months free. Up to 5 months in one instance. Work from home-rs who don't want to leave the city (yet) can get a sweet deal for 12-15 months, after which they will feel the wrath of full time gross rent, unless the vaccine doesn't work and the election, umm, doesn't work.
But for the next 12-15 months, Condo sellers looking to attract investors who want to attract renters, at some point, when (see above) they decide they are no longer in <3 with NYC, have to consider the glut of competition from luxury rentals in the corridor. Which "affordable" Coops don't have to consider as much, since, it's harder to sublet from day 1, and coops can be generally 20% cheaper than condos anyway. To be clear, I am not talking about CPW or UES "prestigious" coops.
So all that is to say.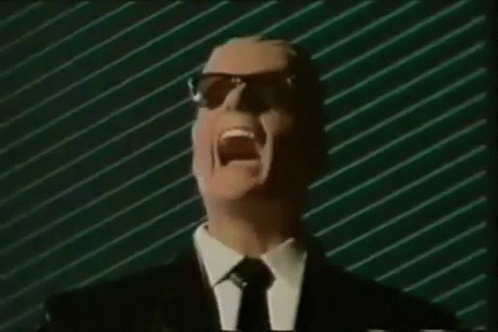 1. You're still not getting your 20% off that the media promised you. cuz the media doesn't put properties in contract and has no fiduciary responsibility to sellers or buyers.
2. You may be able to get a great rate, but if you are going head to head with other motivated buyers in your weight class, for the same property, it will look more like a Royal Rumble than a gentleman's bout of fisticuffs.
3. So many opportunities are out there, but you really have to analyze what is best for you. The NYC real estate market, like any racial or ethnic group, (tree diversity exists too) is not a monolith, and provides a wealth of internal diversity requiring that each property type be treated with appreciation of its singular attributes and not typecast based on media portrayals and anecdotal boogeymanning.
4. Not all coops are hi-rise country clubs that hate everybody that doesn't shop at the same store. And if you can afford one of those, chances are you will pass the board interview. Again, not talking super Old Money Park Ave, CPW.
5. If you are going to be working from home, avoiding public transit when heading outside to pretend to be social, or at least talk to yourself in the open air (while masked), is internal space more important than prime location? Especially with Uber/Seamless/Lyft and eventually Tinder/Grindr... not to mention Xbox, PS4, Facetime and Zoom?
Accepting the reality of your short term new reality and leaning into your actual ifestyle versus your desired or imagined best case social scenario could prove beneficial for a 12-15 month hold... as a renter. Yes you are taking a risk with net rent versus gross rent, but do you really think the absorption rate is going to allow large scale landlords to eschew concessions for summer rate rentals with no competition?
6. For renters, does that square footage need to come with a yoga room, doggie spa, roof top pool, and screening room? Or do you just need a way to make sure your Amazon packages don't get swiped if you are in the bathroom when they are delivered. Or do you just want to be able to walk to a park, grab a coffee, professional sandwich, or pastry and come right back home?
7. I don't have a 7th extreme example, I just consider it to be a round number and am including this as filler, to check... yep you noticed. Don't think I ever watched this show.
Look, the market as a whole is crazy. Large Rivers swallow brazen swimmers who dive head first without a plan. But the market is really about 137 markets in one, and chances are you only fit into 4 of them, and even so, you likely only want to entertain the search results of one set of search criteria.
So instead of going back to the drawing board. Why don't we just fashion that pencil into a specialized tool to pick the lock to the city that never sleeps, or coughs, or dances, goes to movies, bowls, or roller skates in groups of more than 27. And let's find you a home, investment, pied-a-terre, love shack, starter home, first apartment together, apartment you know you're gonna grow out in x years, but still not ready for that Now +X apt.
So why do I tell you all this, because nobody searches 137 markets at the same time, except for a broker who specialiizes in getting the job done and finding the best home for individual customers.
I work with all my customers and clients to help them realize their dream of owning a home, or at very least locating a home they can more than tolerate until they can afford a home that someone else is willing to move into and split rent. And in so doing, I learn a lot about the market(s), while providing sound (more than) real estate advice in the process.
I think my pop cultural references show my age. I hope my train of thought shows my depth, and I will include some more straightforward data below.

LIVE BRIGHTER!
[email protected]
(347) 873-0616

Link to the NYT article by clicking on snippet above. Tech Crunch Article HERE

Key Takeaway: Young Talent will continue to come to the city to rub shoulders with other young talent and management. They can't do that from the suburbs. Whether they live in Fort Greene, Hudson Yards, or LIC, they will likely want to come back to the office for social and professional reasons.

Additionally, parents with children and childcare will need to figure out at least a half day office stint for similar reasons. Social, aka, not go crazy. Focus, aka clear work-life delinieation versus a stichomythic code switching from parent/educator to professional based on the immediate needs of their children.

Yes, many will not return to their offices until next June/July. If they don't need in person social fulfillment personally/professionally, and if they have ample space at home to properly delinieate between home office and home, but many is not most nor is it all. And one should not underestimate the importance of relationship building personal and professional to the human psyche.

Retail may take a while to bounce back. Office space was already reeling from the dissolution of the bloated band aid that was WeWork (my opinion). But the city will plod on, and where there are workers, there are renters, who eventually blossom into buyers. You get the drift.

And yes. I understand that not everybody works at facebook, but it was an interesting example of the resiliency of the city and it's ability to attrack "top" companies that attract top talent.
BROOKLYN KEEPS ON TAKIN IT
(crown for relative value)

And in more ways than one. Low floor studios don't command the same interest as high floor 2 beds or 1 beds with outdoor space in the same building, so the price per square foot for a building isn't constant. Don't keep that in mind as you look on your own, call me, so you can learn without thinking. :)

But yeah, Brooklyn is almost 40% cheaper than the city ON AVERAGE. And there are also pockets within the city where you can find deals if you truly analyze your needs versus your budget and call the right broker.

Here's a side by side UWS versus Crown Heights.
Not identical neighborhoods but both dominated by Brownstone and prewar inventory, with access to world class museums and neighborhood amenities.

*Note to Self
Toasted Cinnamon Raisin Bagel with thinliy sliced Jerk Chicken, a schmear of cream cheese... and a slice of tomato.

*N.B
Taste is personal. Brownstones are timeless



This illustrates the general performance of the Manhattan coop market in an election year. Uncertainty approaching the election leads to a depression of sales in contract, which picks up immediately after the election and continues into q1 of the following year. This is by no means a normal election, due to COVID and socio-economic concerns, in addition to the parties running, so the volatility of the implicit curve is higher.

Normally you see something like a bell curve peaking in July, we can expect a lower peak in transactions, Covid effect included, and a makeup effect in Q4, Q1 and I would venture Q2 2021 to counterbalance the Covid Erasure of Q2 2020 as well as the improved confidence following a "successful" election. Not necessarily in terms of popular vote and general voter happiness, but simply understanding who will be in power for the next 4 years and a psychological recalibration given this new information.
A Data Analyst's Take on the Market. URBANDIGS.
I won't pre-empt, but I will say my favorite part is 5:05-7:11
2009 cycle versus 2019/2020 pre-covid market performance
as it correlates to expected versus real buyer discounts specifically @6:38.
Oh yeah and graphic depiction of Market Pulse Bottom of the Market @7:30
I'MMA LEAVE MY TOLD YA SO'S HERE.
While I have stuck to the once a month format for the Brighter Report, we have been having bi-weekly office sales meetings to understand both the shifting terrain and orient ourselves of the best way to make productive use of lockdown and mirror some of the social changes espoused by the recent protests.

Trust me. Only Real Estate.
Both sales meetings presented data echoing the sentiments contained in the May Brighter Report.

KEY TAKEAWAY
BRIGHTER: Do not expect 15-20% discounts, they are more likely to be 5-7% price corrections.

https://therealdeal.com/2020/06/18/covid-discount-condo-developers-are-barely-budging/

CORROBORATED
MACK: "If you had to answer, the Covid discount to date has only proven to be 4 percent," Mack said, offering ballpark figures. "It's far from the 20-something that some people expect when they walk in." said Kelly Kennedy Mack, CEO of Corcoran Sunshine Marketing Group (responsible for roughly 1/3 of new development condo marketing)

BRIGHTER DISCOURSE CONTINUED
Most of Q4 2019 and Q1 2020 was spent advising people that it was a buyer's market. That waiting for the bottom would lead to missing the bottom and entering the market in a period of increased competition.

Post Covid, we have constrained supply and pent up demand, to the extent that it is a seller's market in pockets. Those who were waiting for the bottom, who are now waiting for 10-20% discounts will likely be twiddling their thumbs for a while.

Being aggressive and opportunistic with respect to maximizing your discount, will definitely put you in a preferential position than those offering 10-20% under ask with no rationale. Being serious about your offer will get you the deal, those who overreach will be overlooked, as there are multiple qualified buyers for most properties.

In conducting research for several active buyers, I have found that their shortlisted properties quickly transition from available to "in contract" or "contract out."

The early bird buyer is getting the worm, and the "stingy" seller who wants to wait for more clarity before listing, so as to maximize their price, will likely end up listing after a second wave lockdown, or in the inferior November to March Winter Sale Season.

Sellers don't let that be you.

Sellers with properties currently on market are motivated dealmakers, and their properties are moving. Buyers, if you have the capital, have job security, and have a desire to stay in NYC, it's your time to make a move.

And if you want to leave the city, let me know, and I will refer you to a specialist in your target market nationwide.
GREENWICH VILLAGE/UNION SQUARE 750SF DMAN ELEV 1 BED $3995
RENTED FOR 9/1 OCCUPANCY
STUDIO RENTAL BUSHWICK REDUCED TO $2250 NO FEE, HUGE PVT PATIO.
How can I help you?
Buyers: 150k-15M.
Sellers: 500k-5M.
Renters: 1800-18k per month.

Areas Served.
All Manhattan.
All Brooklyn: accessible by train, 1 fare zones.
Queens: LIC/Astoria, Forest Hills, Jackson Heights
Bronx: accessible by train, 1 fare zones.

Property Types:
Rentals: Doorman, Walkup, Elevator, Loft, Townhouse
Sales: Condo, Coop, Condop, Townhouse/Brownstone
Commercial: Office Leasing, Retail Leasing, Investment Sales